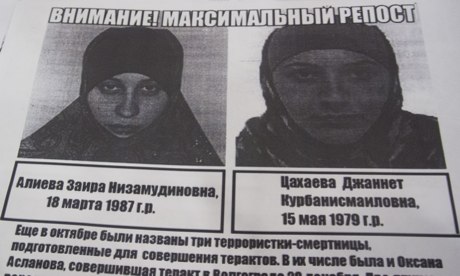 Police have killed a senior Islamist militant in a shootout in
Russia
's North Caucasus before the Winter Olympics in Sochi, the national anti-terror committee has said.
The operation against Eldar Magatov, a suspect in numerous attacks on Russian targets, at a house where he had taken refuge in the Dagestan region was part of an intensifying security clampdown as the Games approach.
President Vladimir Putin has staked his political reputation on organising a successful Olympics and tightened security nationwide after insurgents who hope to create an Islamist state in the North Caucasus threatened to attack the Games.
Magatov led an insurgent group in the Babyurt district of Dagestan, the committee said. Dagestan has become the focal point of the insurgency, which is rooted in two separatist wars in neighbouring Chechnya.
In a video published on Monday, two men belonging to an Islamist militant group thought to have carried out twin suicide bombings in the southern city of Volgograd last month warned Putin to expect more attacks if the Games went ahead.
WANTED
The attacks in Volgograd killed at least 34 people and raised security fears before the Olympics, which open on 7 February.
In Sochi itself, residents say posters have appeared of a woman from Dagestan whom the Russian authorities suspect could be planning a suicide bombing. Putin has said Russia can cope with the security threat.