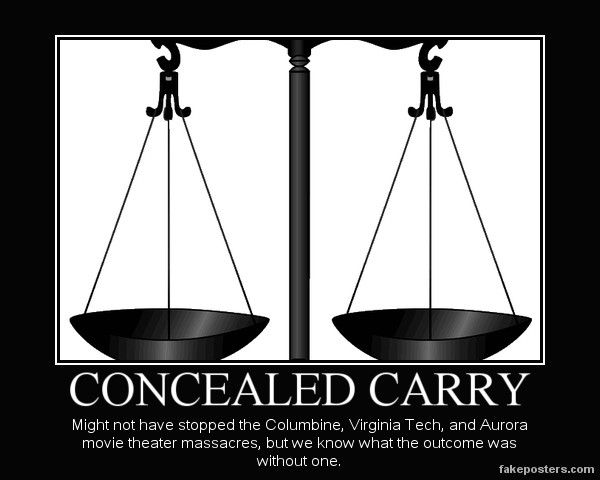 Alabama NBC affiliate WSFA
notes that the gunman, Kevin McLaughlin, entered a dollar store in Dallas County, Ala., around one o'clock in the afternoon on Thursday, waving a gun. He ordered a cashier and a customer at gunpoint toward a break room. To his misfortune, the customer he singled out, 37-year-old Marlo Ellis, happened to have a pistol concealed in a holster. Just as the trio reached the door, Ellis wheeled around and shot McLaughlin once in the chest.
McLaughlin was pronounced dead at the scene. The ordeal played out from beginning to end in less than five minutes.
On Friday, District Attorney Michael Jackson said that he doesn't expect Ellis to face any charges, stating:
The gunman's motives are still unclear. Dallas County Sheriff Harris Huffman said he does not think it was a robbery, adding that words were exchanged between McLaughlin and the people inside the store but that there was never any mention of a robbery or money.
The sherrif's department, meantime, states that it has not concluded its investigation of the incident. The district attorney has confirmed that Marlo Ellis, whom many in the community regard as a Good Samaritan, is facing charges of rape in the second degree and enticing a child for immoral purposes. His case is on the trial docket for February. He is out of jail on bond.
DA Jackson maintains that Ellis was within his rights to have a concealed carry permit because he has not been convicted of any crimes.