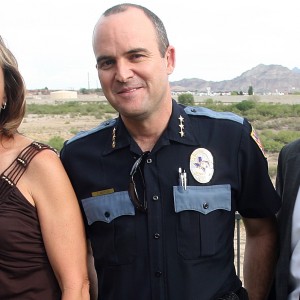 The Harlingen city commission will take up the duties and responsibilities of Chief of Police Whitten in an executive session. Agenda Item #12
November 27, 2013
HARLINGEN, Texas--Rumors are flying that Chief of Police, Tom Whitten, wants to go back to El Paso, Texas.
July 7, 2011
HARLINGEN, Texas — The City Commission Wednesday unanimously appointed Ellwood Thomas "Tom" Whitten Jr. as the new police chief after nearly six months with an interim at the helm of the Harlingen Police Department.
Carlsbad, New Mexico--Carlsbad officials have hired DeWitt, Iowa Chief of Police Thomas Whitten as their new Chief of Police
DeWITT, Iowa — DeWitt officials have offered the city's vacant police chief job to Deputy Chief Tom Whitten of the El Paso (Texas) Police Department.
"I just wanted to go to a place that is a nice community," Whitten said.
Whitten, 45, has been with the El Paso Police Department since 1990 and is in charge of the department's Major Case Bureau, according to the City of El Paso Web site.
Shortly thereafter, he served as police chief of the DeWitt, Iowa, Police Department in June 2009, and stayed there a year before his appointment in June 2010 in Carlsbad, New Mexico.
Whitten, who has a B.S. in Criminal Justice Administration and an M.S. in Criminal Justice starts in Harlingen with a base pay of $102,000, not including seniority pay and a possible car allowance.